Our good 'ole pal, Larry the Cat, is at it again!
This time, Larry the Cat stood by and stole the show as Britain's new Prime Minister, Rishi Sunak, was making an address to the public. Larry was the star (as per usual) making an appearance and catching the attention of onlookers and reporters.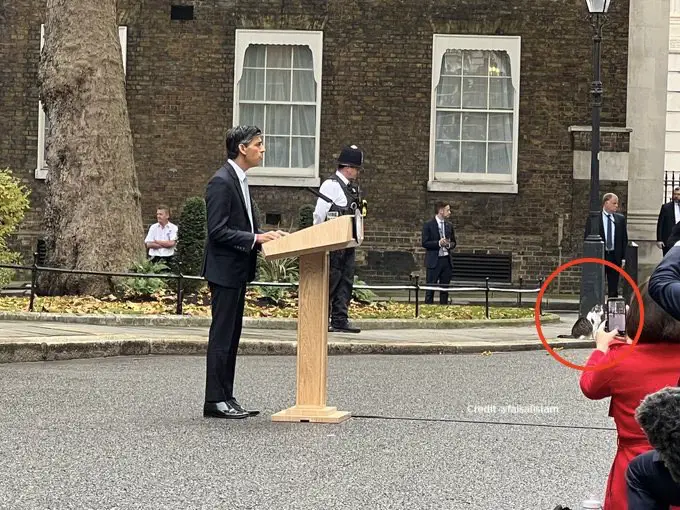 For those unfamiliar, Larry the Cat is the Chief Mouser at 10 Downing Street – the office and residence of the British Prime Minister. Larry has worked with at least five prime ministers and has outlasted them all. It's unknown whether Rishi Sunak likes cats…but one thing is for sure – Larry appears to be showing the world who the real boss is.
You might recall that Larry the Cat made headlines recently for chasing off a fox in front of 10 Downing!