About 
Lauren Mieli is the founder and creator of The Catnip Times. She lives in the suburbs of Chicago with her husband and their crazy cats, Romeo, Wesley, Rocket and Jady!
How Did The Catnip Times Get Its Start?
Deciding to start this blog was a decision she made originally for her career to keep up on trends with B2C marketing, content and social media. She chose the topic of cats because she's had "a lifelong obsession" with them and everyone else's (cat owners can relate). She never actually thought anyone would read it.
"I remember being on Facebook and seeing all of my friends posting about their kids and thinking that they would probably "defriend" me if I posted as many pictures of my cats… so I started a Facebook page to do that and today it has over 800,000 followers (plus a strong following on Instagram)."
In addition to managing The Catnip Times, I'm the Founder of Meow Meetup Cat Expo and Festival in Chicago and KittyShield, a SAAS product for cat owners (soon being expanded to dogs). I am also an active volunteer with a local animal rescue and have done so for well over a decade. 
About The Catnip Times
The Catnip Times is a cat lifestyle and advocacy site, designed to strengthen the bond between humans and the cats who own them.
Launched in 2012 by cat lover, marketing executive and entrepreneur, Lauren Mieli, The Catnip Times has become a leading source of quality information for cat owners seeking the latest information about cats. Lauren started the blog originally as a way to stay in touch with marketing trends and chose cats as her topic because of her lifelong obsession with them. 
"It may sound cliché but The Catnip Times seemed to take on a life of its own gaining tens of thousands and then hundreds of thousands of followers. My own cats have served as the main inspiration for content and as the blog grew, I've listened to our community for feedback and ideas."
Today, inspiration for the blog comes from her own cats, and real cat owners in her cat community one million followers strong. "Many cat owners are looking for real-life advice and solutions because they want to provide the very best life possible for their cats.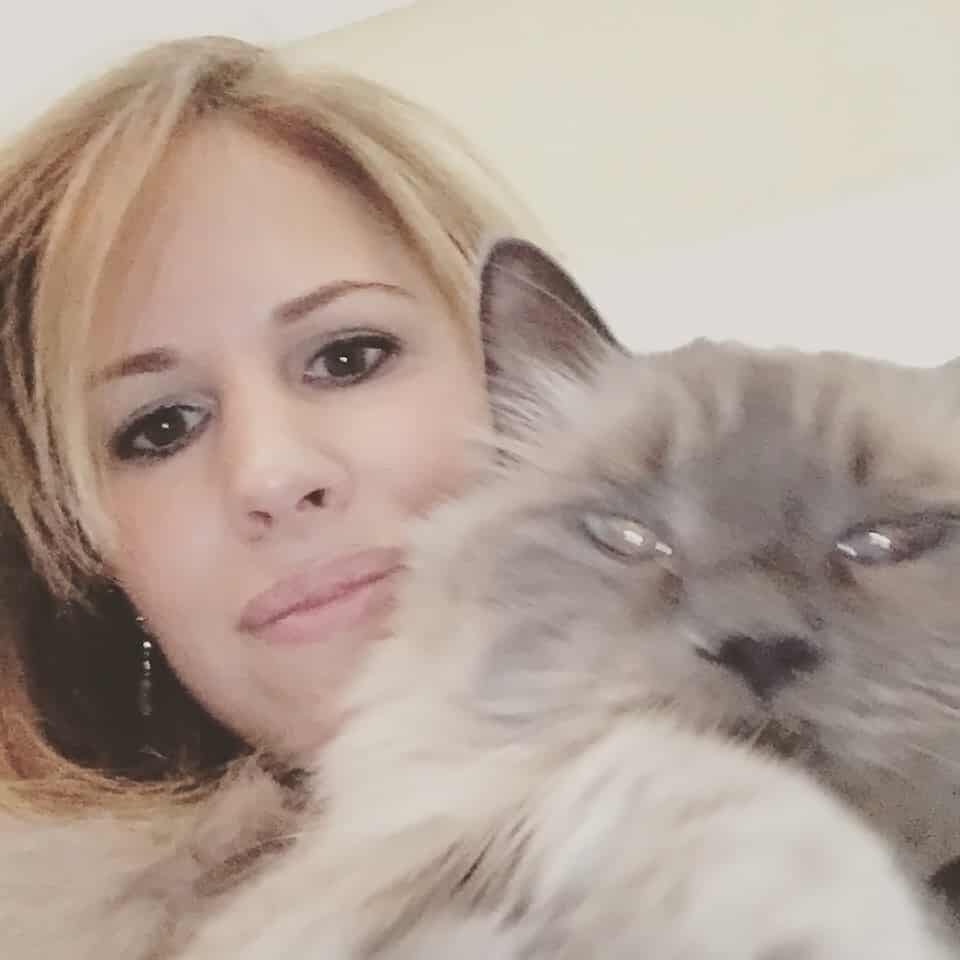 Advocacy
Anti-cruelty – The humane treatment of cats and all animals. We frequently publish and advocate for animals in an abusive situation and provide resources to help people take action against animal cruelty in their communities.
Spay/Neuter – Spaying and neutering pets is the best way to combat pet overpopulation and to reduce the overall number of healthy pets, with numbers in the millions, being euthanized because there simply aren't enough homes.
TNR – Trap, Neuter, Release programs are the best way to control feral and stray cat populations. Under the supervision of colony caretakers, feral cats can live happy lives. TNR is a long-term solution to reducing feral cats.
No Declaw Policy – Scratching is a normal and healthy behavior for cats. Today, many solutions and products exist to provide your cat with plenty of places to stretch and scratch their claws. Declawing is a painful and unnecessary surgery that often leads to behavior problems including litter box aversion.
Indoor – When possible, please keep your cats indoors. While cats love to roam outside, they often end up in the neighbor's yard or somewhere in the neighborhood where dangers lurk. The safest place for your cat is inside your home. If your cat must go outside, please consider building a catio. Make the inside of your house interesting by providing places for your cat to climb and explore.
Make Adoption Your First Option – The world is filled with so many beautiful cats. More than 70 breeds exist – each one of them delightful in its own right. If you have a breed preference, be sure that you check sites like Petfinder.com to locate the breed your seeking, and an animal that is waiting for its forever home. With millions of cats euthanized every year due to the lack of home, please consider saving a life through adoption.
.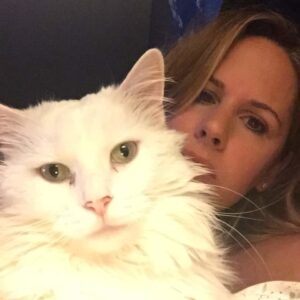 Accomplishments
Featured on WGN TV and Radio, WSHE FM, CBS  
Featured on podcasts such as Pet Lady Radio Network and EPN
Featured in print publications like The Daily Herald, Chicago Reader, IdeaMensch and many others
Partnered with top pet brands including Purina, Mars, Arm & Hammer, Skoon, Stella & Chewy's and many, many others
Interviewed a number of celebrities including Angela Kinsey (The Office) and Christopher Meloni (Law & Order: SVU)
Hired as a social media influencer by top brands to test and share pet products and new innovations in the pet industry
Chosen as best cat blog by numerous peer bloggers
Reached 1MM+ followers on our website and social media platforms