Guest blog by Chelsy Ranard
Some people just can't get enough purrs and whiskers in their day-to-day life. That's because life seems better with head bumps, a gentle cat winding around your legs, and a friendly "meow" when you come home. Cat people love their feline companions, and if you're one of those people, you might also be interested in cat-related attractions sprinkled across the United States when you travel. From Ernest Hemingway's home in Florida to CatCon in California, you can take your love for felines on the road and be among other cat lovers. Check out these six cat-focused attractions and events and add them to your travel bucket list!
Ernest Hemingway's Home – Key West, FL
Ernest Hemingway's home-turned-museum in Key West is not just a museum dedicated to the writer, it's also home to a cat colony. This colony was created by Snow White, a polydactyl cat given to Hemingway by a ship captain. Snow White had a litter, and all of them inherited the 6-toe polydactyl gene. In fact, polydactyls are known as "Hemingway cats." Hemingway named his cats after famous people and that tradition is still carried on for many of the cats at the Hemingway home today. Snow White's descendants number around 50 cats today and they watch over the historic grounds to this day. They are provided frequent veterinary care and thankfully survived the recent hurricane weather along with the Hemingway home itself.
Cat Cafés – Various Locations
Cats and coffee seem to go together in a cozy concoction that many cat lovers enjoy. Cat Cafés have been springing up all over the U.S. in the last few years. The first cat café to open in the U.S. was Cat Town Café in California. But cat café's are popular worldwide. The first Cat Café originated in Taiwan and then quickly spread to Japan, which is known for its love of cats and myriad cat cafés.
In the U.S., in order to follow food service regulations, cats and food are not allowed in the same areas – but visitors can enjoy a cup of coffee and then go play with kitties a separate area. Besides catering to cat-crazy coffee lovers, these cafes often host adoptable cats and many have been quite successful with adoptions to loving families. A few popular cat cafés include The Cat Cafe in San Diego and KitTea Cat Cafe in San Francisco. For a full listing of cat café's around the world, check out The Catnip Times' Cat Café Directory (being rebuilt).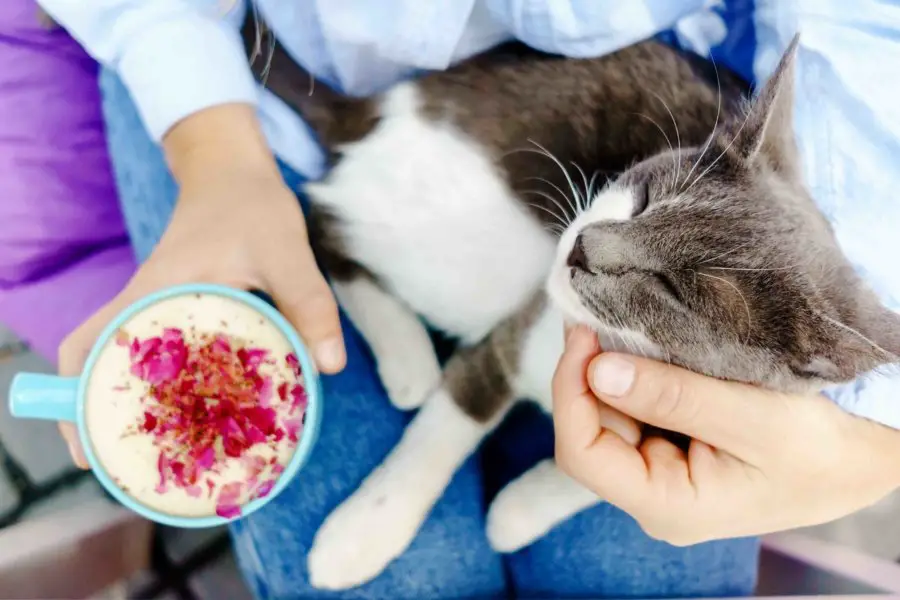 Cat Cafe's have been popping up all over the world. View the directory [under construction].
Garden State Cat Club Expo – Somerset, NJ
The 81st Annual Garden State Cat Show and Expo took place in July 2017, but rest assured it'll be back around in 2018. They offer cats for adoption, a pet psychic, cat agility contests, activities for kids, a show of specific breeds, kitty shopping, and a "family cat" beauty contest. They also welcome cat food donations and raise money for feline welfare groups in the New Jersey area and beyond. If you'd like your kitty to be a part of the festivities, contact this lovely organization and be sure to travel safely with your whiskered friend. You don't have to bring your cat to this event to enjoy the festivities – and let's face it, your cat probably would prefer to stay home anyway.
Feline Historical Museum – Alliance, OH
The Feline Historical Museum in Ohio is operated by the Cat Fanciers' Association, a nonprofit that licenses annual cat shows and is dedicated to the conservation of cat history. The museum showcases a collection of cat memorabilia, largely donated, and offers an amazing collection that cat lovers everywhere will enjoy. The museum has an amazing collection of Maneki Neko cats, the iconic Japanese welcoming cat. They also have cat calendars, cat art, cat dolls, cat figurines, cat books, an early 1900's cat carrier, cat awards, and so many other amazing cat artifacts. Not only is this a fun museum for the cat lover, this organization is also passionate about the welfare of cats and has a history of offering resources and action for feline health, education, responsible cat ownership, disaster relief, and the reduction of feline homeless populations.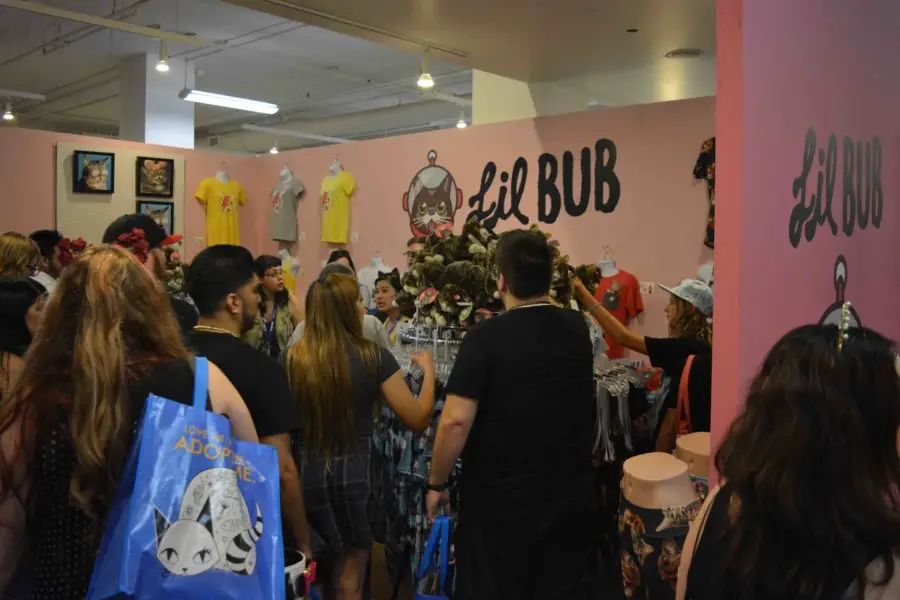 Image: Lil Bub Booth at CatCon in Los Angeles
Cat Fanciers' Association International Cat Show – Portland, OR
On November 18-19, if you're near Portland, Oregon, stop by the Cat Fanciers' Association International Cat Show sponsored by Royal Canin! Over forty cats will be competing for a variety of honors and prizes. Beyond the judging ring, there are activities for the entire family to enjoy including a feline agility competition, cat education ring and expo center which includes vendors offering a wide variety of products for your cat.
CatCon Worldwide – Pasadena, CA
The most recent place to be for cat lovers has to be CatCon in Pasadena, California. This convention has it all: cat costumes, cat-themed items for sale, cat art, famous cat meet-and-greets, adoptable cats, cat treats, new and interesting cat products, celebrities who love cats, and so much more. Just like so many cat-related events, a portion of the proceeds goes towards cat-related non-profits. The 2017 CatCon was in August of 2017, but you can catch it again in 2018. Just be sure to book tickets and a hotel ahead of time as CatCon is becoming quite the popular destination. This event is for humans that love cats. Other than a few famous cats that make appearances at CatCon along with some cats available for adoption, your feline friends aren't allowed at this event. The noise and festivities aren't suitable for them.
If you're looking for a fun cat attraction to visit in the U.S., you have many options to celebrate your love for felines. You'll also find camaraderie with fellow cat lovers as you gush about your own whiskered fur children. The next time you travel, be sure to research other cat-related attractions and activities and be sure to support the organizations that are helping cats in our communities.
Note: We looked at all kinds of cat events and cat attractions and eliminated those that didn't appear to have the wellbeing of the cats in mind, first and foremost. We would encourage readers to research any event that features animals and support only those that treat the animals humanely and with love and respect.
Which cat-centric events are on your bucket list? Share in the comments or through our social media channels!
Chelsy Ranard is a writer from Montana who is now living in Boise, Idaho. She graduated with her journalism degree from the University of Montana in 2012. She enjoys napping with her cat, throwing a Frisbee with her pup, and volunteering at Simply Cats in Boise.