Advocating for less fortunate pets is core to the mission at The Catnip Times – and those of you who follow us know our sincerity in this mission. Over the years, we have been extremely privileged to help bring awareness of the many animal shelters who are doing the incredibly hard work in our communities. Work that is essential and exhausting – both physically and mentally.
That's why I am so excited to announce that with the help and generosity of our awesome sponsor, Tidy Cats, together we are donating two full pallets of litter to one of my favorite shelters – Milo's Sanctuary – and just in time for the holidays!!
About Milo's Sanctuary
If you're not familiar with Milo's Sanctuary, they care for cats in extremely difficult situations –  particularly those that have physical disabilities, are elderly, have terminal illnesses, or have been abused. Based in California, Milo's Sanctuary takes on the most difficult cases and never turns a blind eye to help cats in need of food, warmth, shelter and above all else, love. Through their Lifetime Care Program, whereby individual cats can be sponsored, Milo's is able to offer a permanent home and any medical care that they may need to live out the remainder of their natural lives in a safe, loving and healthy environment.
"When I started rescuing almost 20 years ago I saw the special-needs cats being overlooked at shelters and adoption events," said Michele Hoffman, President of Milo's Sanctuary. "That's when I knew my life's work would be saving these special-needs souls. I knew that someone needed to fill the void to give them a second chance. That's all any of us need sometimes in life. Someone to love and believe in us and that's what we do at Milo's Sanctuary."
You may remember the story of Sir Thomas Truehart who suffered so much at the hands of evil humans, only to arrive at Milo's where he has made a full recovery from his injuries and has gone on to flourish into a truly sweet, loving and handsome boy.
Allow me to introduce you to some of the very deserving recipients of this litter donation!
Meet Sally
Sally was brought from Cairo Egypt, blind, scared and starving on the streets. She was beaten against a building in Cairo by some sick person until she went blind. She's come a long way in trusting humans again.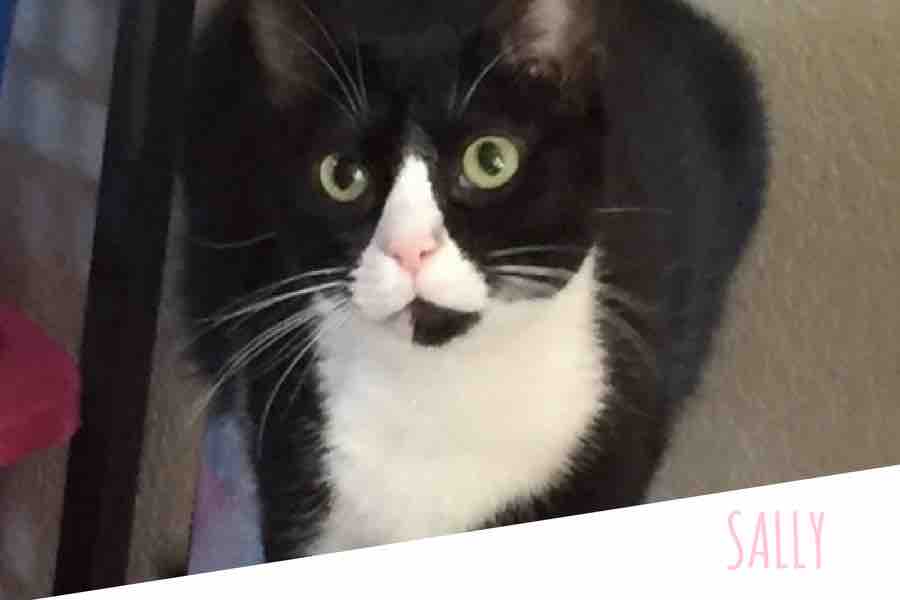 Valentine (Senior)
Valentine, a darling polydactyl senior, was dumped at the shelter after 16 years with her human. Why? Because they were moving and couldn't be bothered to take her with them! She's adjusting to her new home and spends her days sleeping in the sun and getting love!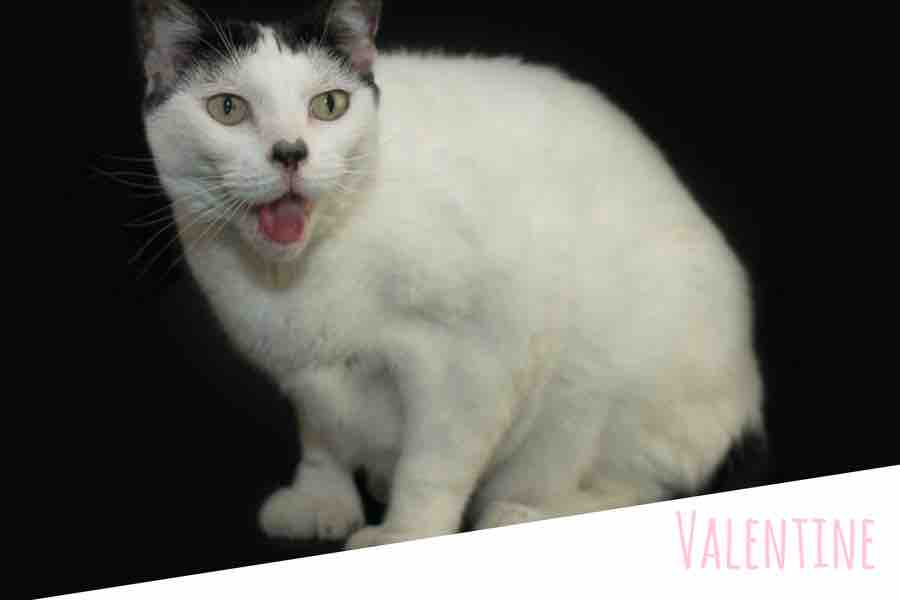 Herman & Bear (Disabled)
Herman and Bear both have severe cerebellar hypoplasia and cannot walk but have the amazing life with their Lifetime Care Foster mom. Herman even has his own Facebook page!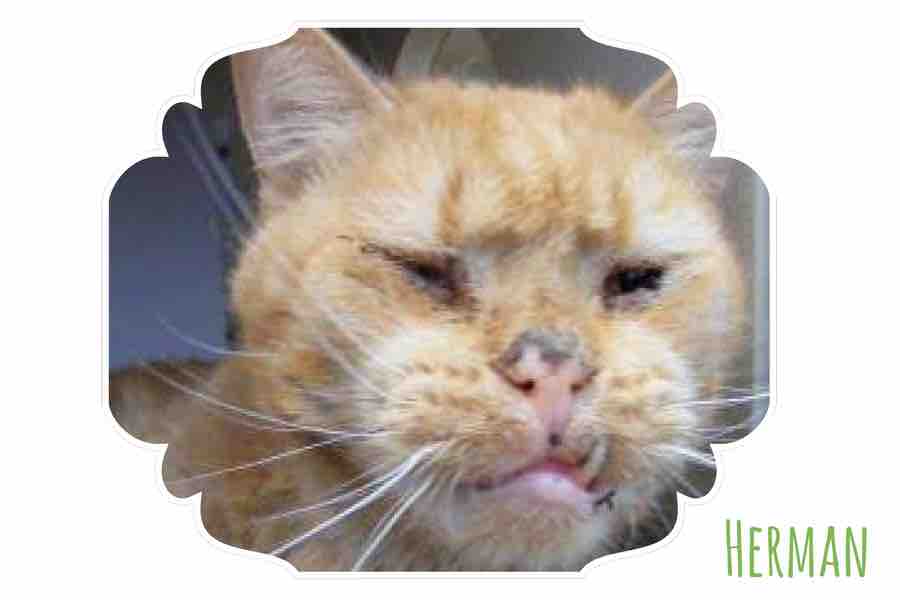 These sweet cats have done nothing to deserve the abuse and neglect that they have experienced before being rescued by Milo's Sanctuary. Today (and every day) we're so thankful for people like Michele and the countless volunteers that answer the call to help these animals each and every day. Some might say it's thankless work, but when you've volunteered and worked with these special needs animals (as I also have for years) the reward is in the results: the deep calming purrs, the long eye blinks, and the sandpaper kisses.
"The donation of the Tidy Cats Litter means so much to us here at Milo's Sanctuary. It means that the money we had previously allocated to litter (which we go through a lot of litter) can be used towards rescuing more cats with special needs or that are injured or abused! That someone thought enough about us and our mission to support us in this way lifts our hearts and spirits!"
Thank you to Milo's for everything you do and a big thank you to Tidy Cats for making this donation possible and being a true advocate for animals in need!
Please consider following Milo's Sanctuary on social media through Instagram and Facebook to stay in touch with what they're doing and get updates on the great work they're doing!
This post is sponsored by Tidy Cats. I am being compensated for helping spread the word about Tidy Cats and the great work that they do in our communities. The Catnip Times only shares information we feel is relevant, interesting and important to our readers. Tidy Cats is not responsible for the content of this article.