Tidy Cats has done it again! They have innovated in the litter world where you just didn't think it was possible! This time Tidy Cats is helping out cat owners who dread dealing with the litter box.
You know these people. It might not be you, but you definitely know the type. You go to their house and it smells like a zoo. The smell of the litter box hits you like a ton of bricks. It's instantly apparent that they do not take care of the litter box the way you do. 
I don't know about you, but when this happens, I become immensely sad for their cat who is subjected to a less than sanitary place to do their business. Okay, so apologies for outing anyone… but this was my brother, this was my college roommate, and also my coworker. The reality is, this is probably just the tip of the iceberg. I wouldn't be surprised if millions of other cat owners don't properly take care of their cat's litter box. Feeling sorry for these cats, I always wished that there was something I could do to improve their quality of life…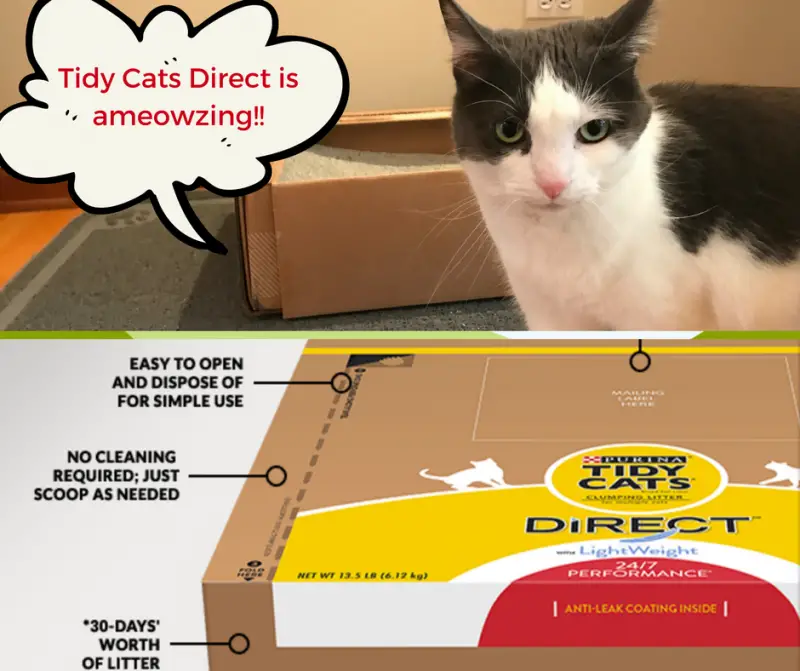 Contest Rules (Contest is over)
Enter on The Catnip Times' Facebook post
Tell us what you'll do with all of the time you'll save – creativity counts!
Contest open through 11:59pm on Saturday, November 19, 2016.
One winner will be chosen.
Must have U.S. postal mailing address to be considered.
Prize is two months of Tidy Cats Direct and an Amazon Prime Membership or Gift Card of equivalent value.
This post is sponsored by Tidy Cats. The Catnip Times is part of Tidy Cats' Insiders Program which allows us inside access to Tidy Cats' newest products so we can try them out and let you know (honestly) what we think. The Catnip Times will only cover products and stories that we feel will be interesting to The Catnip Times' community. We hope you enjoyed this one!
The Catnip Times is a participant in the Amazon Services LLC Associates Program, an affiliate advertising program designed to provide a means for sites to earn advertising fees by advertising and linking to Amazon.com. If you enjoy this site, I hope you'll consider using our links to get to Amazon.com to purchase some of the amazing cat products you read about here! Thanks for supporting us!!