Our cats are certainly lucky! They are the recipients of many cat toys and treats both from companies looking for a review and of course, from their cat mom (me) who is always doting on them. Rompicatz is a newer cat toy brand on the market and they were so kind to send us a selection of cat toys to try out.
As you might imagine, my cats are expert cat toy reviewers. Seeing that they have just about every toy on the planet, they are discerning in what they like and what piques their interest. We tried three of the new Rompicatz Rustlin' Cat Toys including:
The Rustlin' Iridescent Teaser
The Rustlin' Winged Bug Teaser
The Rustlin' Butterfly Teaser
Overall, they liked all three in our initial play sessions – but the Rustlin' Butterfly Teaser has them coming back for more.
Cats at Play with Rompicatz Toys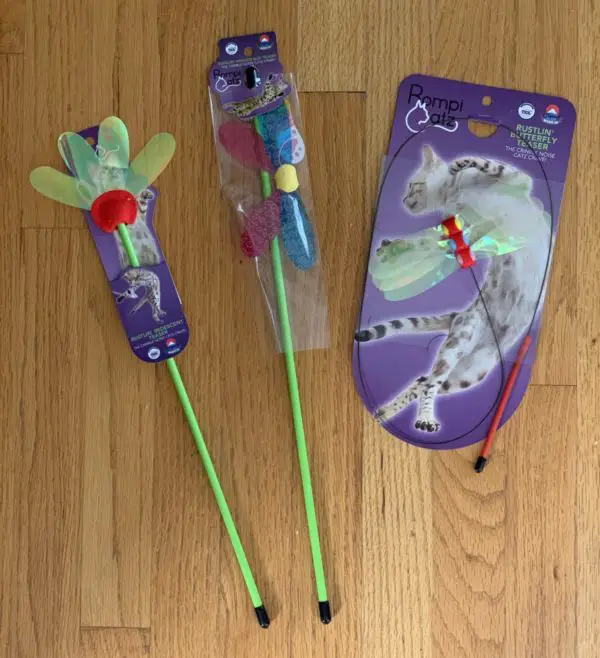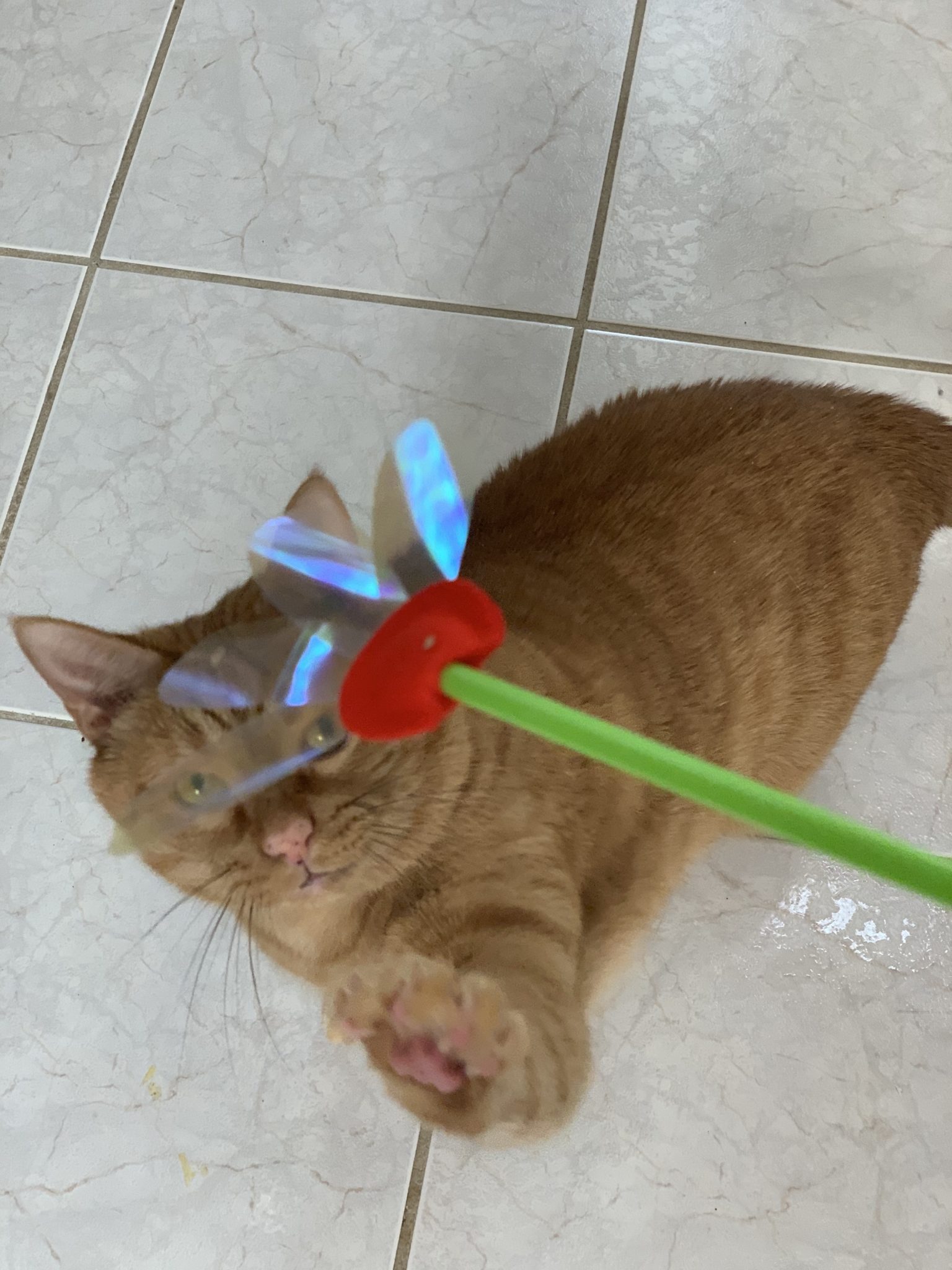 We loved all of these toys but I will say that the Rustlin Butterfly Teaser got the most action for the tension wire that makes the butterfly bob up and down in a more unpredictable way that cats love.
We also love the Iridescent Teaser. This is a great "couch toy." We keep ours near the couch so we can play with the cats and watch TV – it's just the right size for some close-up play.
The Winged Bug Teaser was a lot of fun for my cats, but because of the thin string, it was harder to get the butterfly to move in exciting ways than the other two toys.
For more information on these great toys – visit the Rompicatz by PetKi website!
A big thanks to our testers, Maggie, Monkey and SweetPea!