Does your litter box area leave much to be desired?
If you're like many cat owners, your litter box area is an eyesore in your home. Ours was. It's embarrassing to have people over and explain why your den has been transformed into one big litter box. Well don't fret! Help is here. Purina Tidy Cats did a littervention on our litter box area and the results are pawesome! And now we have the formula to help you create litter box zen for yourself. Take your litter box area from "Eeew!!" to "Wow!"
Here's how!
(Okay, this is embarrassing.)
Before our littervention, this whole room pictured below was dedicated entirely to our cat's litter boxes. It always made me kind of sad because it's a beautiful room with French doors and a wall of bookshelves… it should be a relaxing library. But instead this room became their toilet and an eyesore in my home.
We had oversized litter boxes to accommodate multiple cats and while it looks like a disaster, I take solace that my home never smelled like cats.  That's because we are meticulous about cleaning the litter boxes at a minimum of twice a day, every day. But that still doesn't take away from the fact that these are not attractive.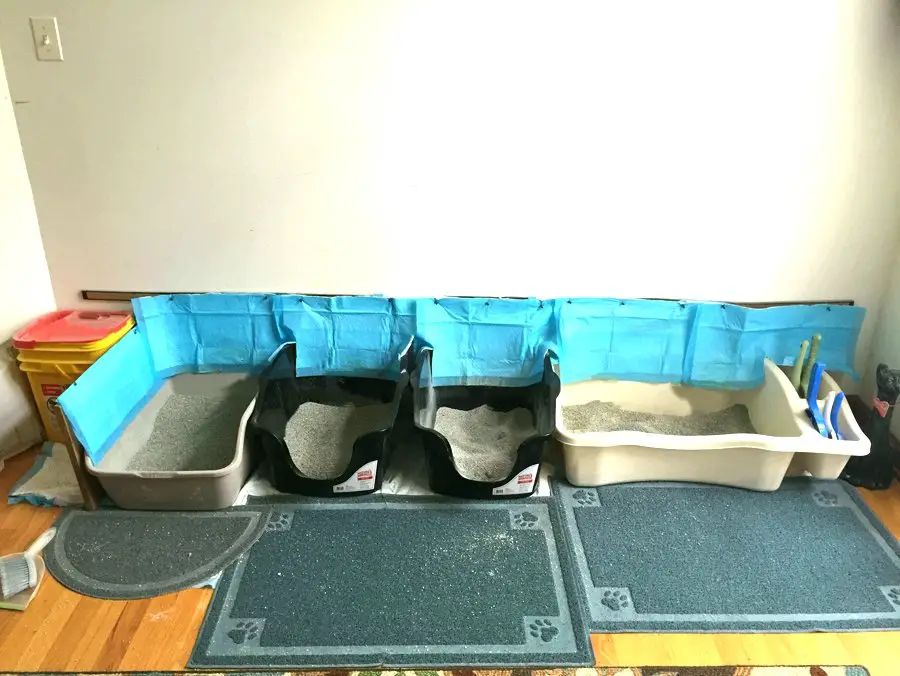 BEFORE THE LITTERVENTION[/caption]
To complicate things…
I have one cat that likes to mark his territory in the litter box (yes, of course he's neutered, we'll call him Mr. Sprayer to protect his ego).  I'm actually quite grateful that he chooses to do this in the litter box. I know that some cats will spray furniture, walls and other objects. That's not the case here… and again – I'm so grateful!  To combat the Mr. Sprayer issue, we have always used puppy pee pads to protect the floor and walls. Any design had to accommodate him and his habit.
The Littervention
As you can see, we really needed a Littervention. Tidy Cats offered to makeover our litter area taking it from "Yuck!" to "Yay!" Here are the "After" pictures. We just LOVE it…and it made me wonder why I didn't do this before.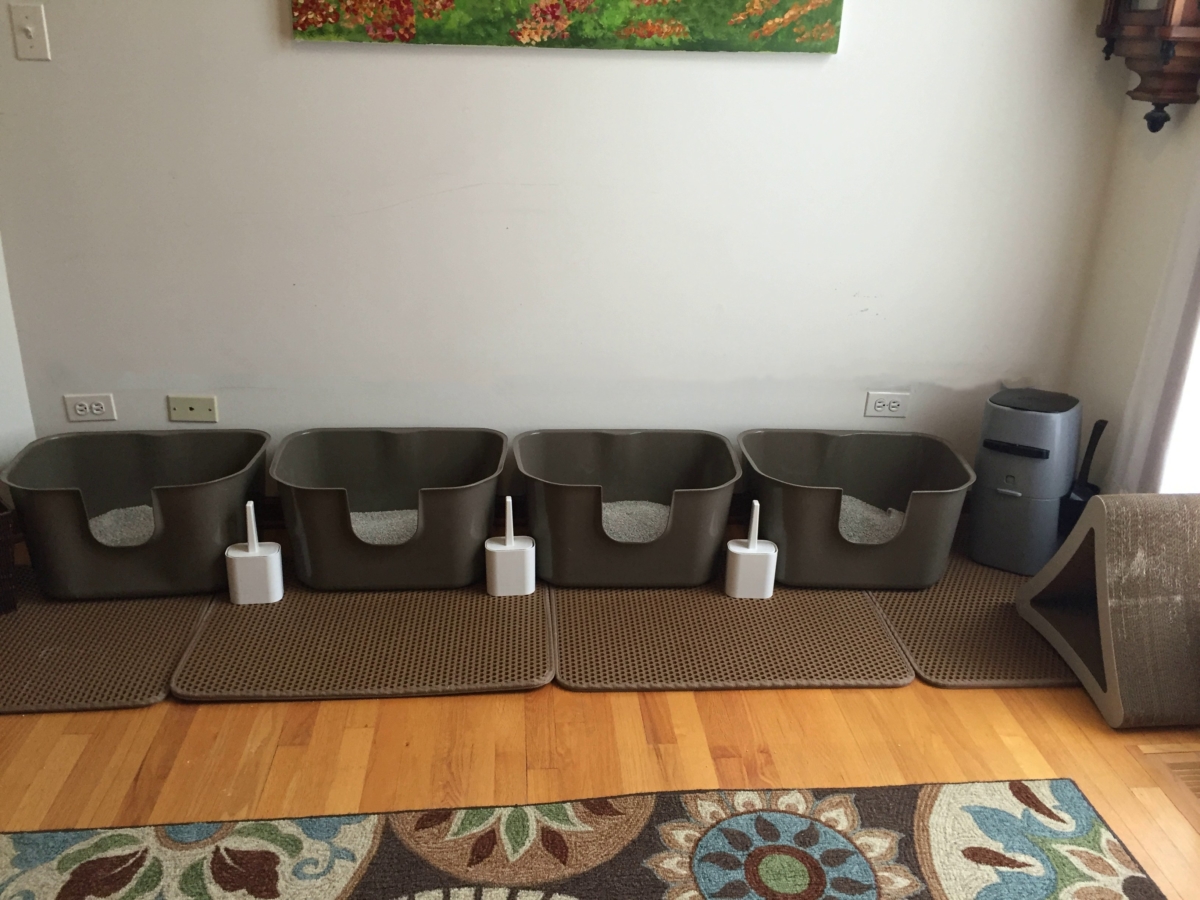 Here's what we did and how you can do the same!
Matching Litter Mats. We started with brand new matching litter mats by Cat Litter Trapper. These mats are really cool because they have two layers: a bottom solid layer and a top layer with holes in them to trap the litter. They are attached at one end, so they stay together and they're really easy to clean. Just lift up the top layer and vacuum (or sweep) stray litter. And if you didn't think a litter mat could be exciting, stand on one of these – they are cushy and soft under your feet!
Matching Litter Boxes. Tidy Cats gave us four new NVR Miss Litter Boxes. The boxes are slightly taller than the other boxes I had, making it much more difficult for Mr. Sprayer to spray outside of the box. They're also designed lengthwise to cue my cat to align himself properly.  They also save space, because they are longer than they are deep.
Litter. Don't forget to add a few inches of fresh litter to your new litter boxes. We used Tidy Cats' Lightweight Litter.
Contact Paper. We added contact paper to the walls to protect them from Mr. Sprayer. While the new litter boxes were taller, this is a great way to protect the walls – just in case!!
Matching, Contrasting, Litter Scoops. To keep things symmetrical, and neat-looking, we added Maison Queue litter scoops in between each one the boxes in a fresh white color. Convenience and easy on the eyes!
Litter Disposal. The Litter Genie traps dirty cat litter in a thick plastic bag, locking away odor. Before our Litter Genie, we were using biodegradable doggie poop bags to rid our home of dirty litter and to keep odor away. Just scoop the litter box, open the top and dump in the dirty litter. It gets sealed away in another compartment.
Organization. As a responsible cat owner, it's our job to keep things clean for our kitties! Get an attractive basket and fill it with all of your cleaning necessities. Ours contains stylish rubber gloves for cleaning, a jug of Tidy Cats Lightweight Litter, a can of Tidy Cats Litter Deodorizer, an OXO scrubber, a bottle of organic, biodegradable cleaner (be sure it's pet safe with no chemicals that react with cat urine!), Litter Genie refill cartridges, and a small dustpan with mini broom.
Purrzazz. Add some items that will make your cats really happy! We added fresh cat grass by Pet Grass Whisker Greens, a large triangular scratching post, and lots of cat toys!
So there it is!
What do you think of the transformation? Do you feel inspired to do your own littervention? What suggestions do you have for improvement? What's your favorite feature? Share your thoughts in the comments!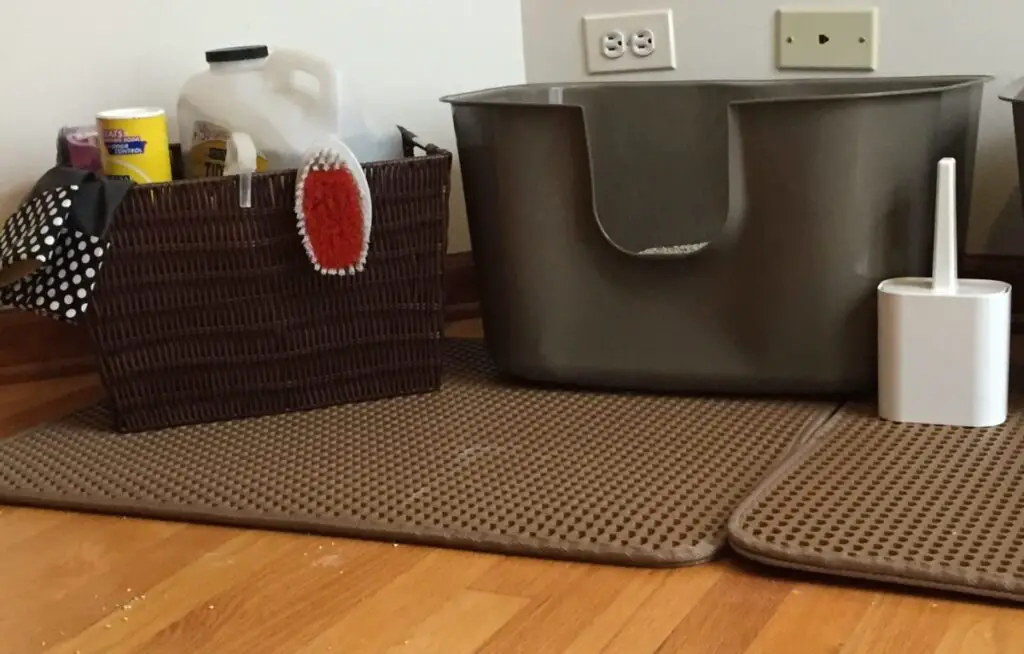 The Fine Print
This post is sponsored by Tidy Cats. The Catnip Times is part of Tidy Cats' Insiders Program which allows us inside access to Tidy Cats' newest products so we can try them out and let you know (honestly) what we think. The Catnip Times will only cover products and stories that we feel will be interesting to The Catnip Times' community. We hope you enjoyed this one!
The Catnip Times is a participant in the Amazon Services LLC Associates Program, an affiliate advertising program designed to provide a means for sites to earn advertising fees by advertising and linking to Amazon.com.
INDOOR KITTY LITTER GARDEN SANCTUARY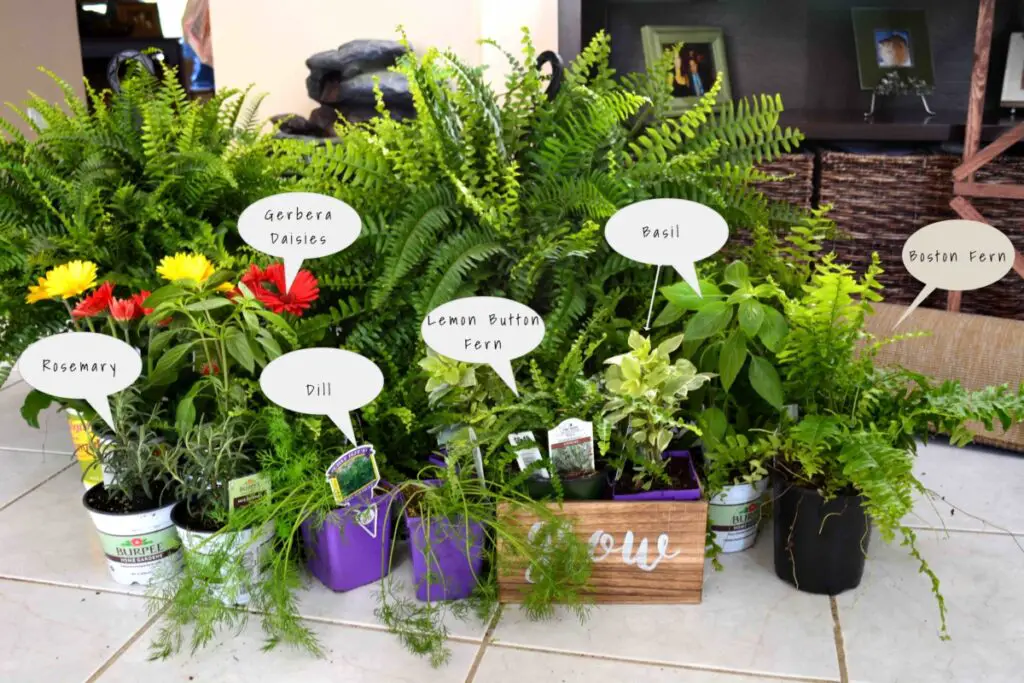 Be sure to research any plants you bring into your home to ensure they are safe for your cat.
Interested in another great DIY project? Turn your icky litter room into an indoor litter garden sanctuary!
Learn how to make this beautiful transformation!