CATS SHOULD BE PART OF EVERY WORKPLACE
It's finally happened. Millennials are now the largest generation in the workforce. This has great implications for innovation and bringing in new knowledge, but there's one big down side. Millennials are the most stressed generation, and also the most terrible at handling stress.
So what can employers do to boost employee morale and keep things light in the office? Why, hire office cats, of course! It's not often the first solution that comes to mind, but four-legged employees that purr are beginning to make appearances in offices around the world.
Here's how these purring lovelies have been boosting employee morale from Atlanta to Tokyo to Dubai.
Having a Cat in the Workplace Fulfills your Cat-Destiny
Okay, so not everyone is destined to own a cat, but there are a lot of people who want to have a pet, but don't have the time. For workers who live in the city, finding an apartment that allows pets is also easier said than done.
This is the case in Tokyo. As a result, cat cafes popped up around the city so customers can sip on coffee and tea, while petting a cat. One company decided this was not enough, so the Ferray Corporation adopted nine cats to keep the employees' company. They even have their own Twitter page.
Cats Calm Employees
Office cats also help to calm employees by keeping stress levels low. Furkids, Georgia's largest no-kill animal shelter, operates a cage-free environment for cats. The cats are free to roam the office, as well as special kitty living rooms.
Samantha Shelton, CEO of Furkids, tells us:
Animals are known to have a calming effect on humans by reducing our blood pressure and lowering stress levels. There's nothing like having a happy cat face to greet you every time you walk into the office.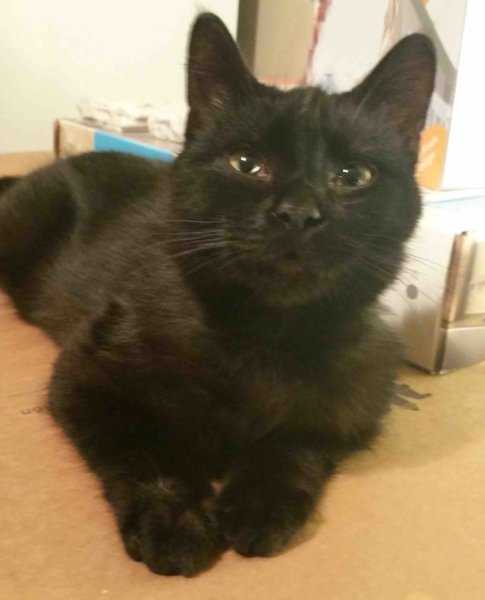 Cats Encourage Teamwork
Cats are a big responsibility whether a company adopts one or nine or has a whole shelter full of them. Usually, one person assumes the primary responsibility for taking care of the felines, but other co-workers are expected to chip in as well.
This encourages a better sense of teamwork, as employees work together to take care of their four-legged friends. When workers come together as a team, there is reduced conflict and animosity. This, in turn, helps workers to be happier and healthier in the office.
According to the team behind Seedy, the office cat at Pomegranate Institute in Dubai, hiring an office cat became the perfect team-building exercise. Co-founder Marie shared:
People have become more responsible at work now. They take care of him like a family member. If they are not in a good mood, they just drop by in this area and see Seedy play around and return to their desks happier.
Cats Help Prevent Employee Burnout
Throughout the day, as workers become engrossed in business-related emails and rush to finish projects, scheduling breaks can become difficult. Some employees may even skip lunch, or choose to grab a quick snack by their desk.
This seems like a great way to power through work, but it also leads to burnout. In fact, it's been proven that taking breaks regularly, help workers to recharge and refocus. And no matter how focused your star worker is, they cannot resist a kitty begging for attention for very long – especially when he hops into their lap or sits on the keyboard.
The CEO of Furkids shares,
"Cats are really good at helping with paperwork. Mine loves to curl up on the papers on my desk and especially enjoys typing on my keyboard."
Helping Cats Promotes a Feeling of Goodwill
Another way office cats help to boost employee morale is through the good feelings associated with giving back.
For example, at Alexis Chateau PR, my main role as Goodwill Ambassador is to raise awareness for animal justice and encourage people to adopt. Not only does the team love this positive association with the firm, but so do the clients!
Still, the office cat doesn't have to be a company's Ambassador to inspire feelings of pride and goodwill. As Pompous Albert's happy employers told me:
We love that our office cats can help combat stress for our employees. In addition to benefiting the employees, we like knowing that we rescued three cats from a shelter. With so many unwanted animals in the world, it's great to provide a home for three cats at our office. People who can't have pets in their home can still adopt a cat for the office.
With so many great benefits of hiring an office cat, it's no wonder a lot of companies around the world are taking on felines to keep employees happy and healthy. So what are you waiting for? Visit your local animal shelter today.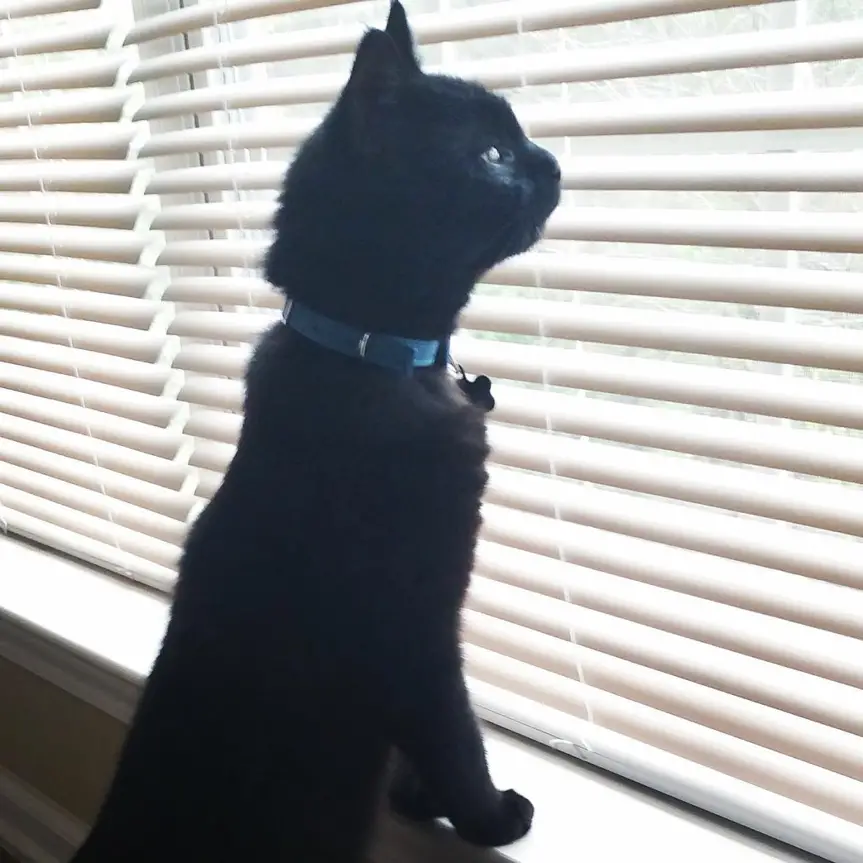 About the Author:
Shadow the PR Cat is the Goodwill Ambassador at Alexis Chateau PR. His job includes tweeting, purring, taking selfies, rolling in catnip, and advocating for animal rights. Follow his kitty adventures on Twitter as @ShadowThePRCat.